We curvy women also love to be noticed at ceremonies and on special occasions, whether it is the première at the theater or the inauguration of an exhibition or a new venue. Do you really think there aren't any chic and elegant ceremonial gowns to wear at the events of the fall/winter season? Well then, maybe you haven't seen the new 2019-2020 Fall/Winter Lizalù collection yet, which you can find here.
Here are some tips on what to wear to the theater, to the art show or to the opening of the new venue in the city, but also to ceremonies like graduation parties or bachelorette parties. Our objective? Always being refined and dressed in the latest fashion, using soft garments that will hide those little flaws that we really don't like, but that make us unique in the eyes of others.
Among the many proposals, here are those suitable for you
We have said it again and again in our blog: Being a curvy woman today is a source of pride and we no longer have to hide ourselves, like in the past, in shapeless dresses and with dull colors.The curvy fashion of today is, as the new Lizalù collection also shows, an invitation to dare and to show ourselves in all our peculiarities, choosing dresses that can show off our style and our personality on every occasion, from everyday life to social events.

Let's say that, in the case of inaugurations and theatrical premieres, it is a good idea to choose suits or elegant dresses, like these.
In Lizalù stores you will surely find the outfit most suitable for you and, if you don't feel like daring by wearing a dress, you can always choose a pair of palazzo trousers or light-weight high-waisted pants to combine with a loose top, a light camisoleor a blouse.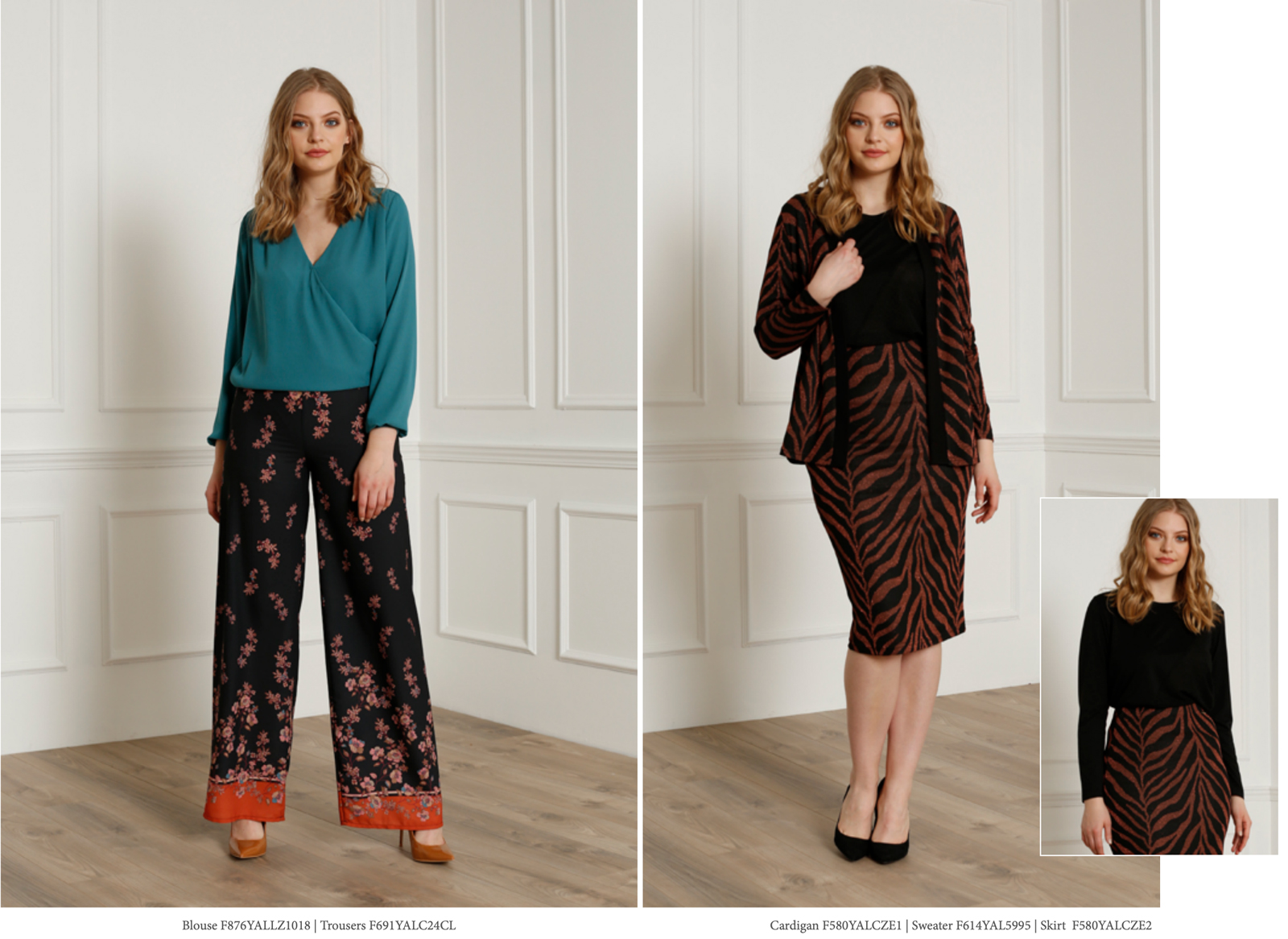 Catsuits are also wonderful for these social occasions, worn in combination with high heels and completed with a belt at the waist.

In addition to the dress, what matters is the attention you give to details

The true class of a woman can be seen in the attention she gives to details and her ability to complete her outfit with stylish accessories, capable of capturing everyone's attention.Some examples?A nice pair of dangling earrings and a small but original purse, matched to the outfit of course.
As for the shoes, if you have to stand for a long time, you can substitute high heels with colorful, original and very comfortable wedges.Great attention should also be given to colors, preferring, according to the time of the event, pastels for the day while red or blue are the best colors for the evening.
Remember: The rule to being elegant and never out of place is only one, always feeling at ease and good with yourself!