It is finally the middle of summer and we curvy women are ready to go to the beach, leaving our offices and workplaces to think only of ourselves and the holidays. The 2019 summer will be a curvy summer, get ready to discover the must-have garments and beach fashions with us, also taking inspiration from the stars of the show!
Try swimsuits and swim dresses to be protagonists on the beach
We know, even for you, the curvy woman who adores the latest fashion, to say summer means, at least initially, an obsession for the swimsuit test. Yet this year's trend is "it is forbidden to hide yourself", even if you have a soft silhouette, enhancing yourself with long dresses, swim dresses and accessories that capture everyone's attention on the beach.
The catwalks have shown it: Today's fashion is really inclusive and even curvy women find their space, with swim suits halfway between the short dress and the one-piece swimsuit and loose dresses like the ones in these photos, to wear with flat sandals and wedge heels. We are sure that you will not know which ones to choose to pack and take with you!
Foto: Dress F162XAIC8580,                Dress F580XAIIT240,                       Dress F453XAIA8331,                        Dress F162XAIC8584
An ever-valid suggestion comes from Ashley Graham, the American model who, modelling for Dolce & Gabbana, claimed to always have "everything she likes" with her, and that she has always proudly shown her curves to her 8 million followers on the social media. As a protagonist of the "plus size" beach fashion campaign, she is the ambassador of a cultural revolution that abolishes sizes in order to enhance different bodies.
Sensual and Happy in the Summer: Our Vade Mecum
A dress for elegant evenings at the hotel cannot be missing from the suitcase of a sensual curvy woman, but if you love going to the beach in a sporty suit, you will adore this outfit of a shirt and bermuda shorts that is part of the Lizalù Spring/Summer Collection.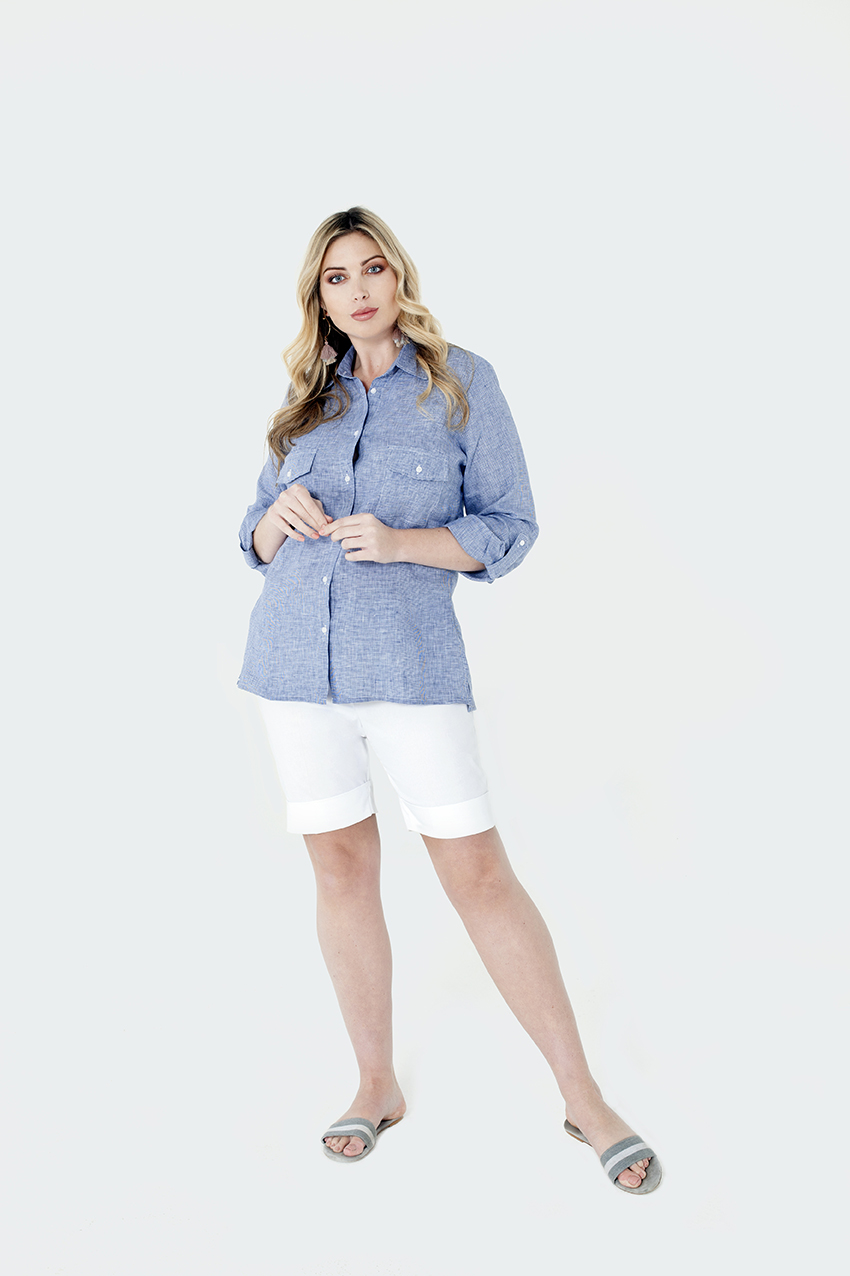 Foto: Shirt F736XAI8469 | Bermuda F736XAI30288
As for dresses, instead, if you have an apple-shaped body, focus on a soft short dress or on shorts, while the curvy woman with wide hips will prefer a long dress, perhaps combined with a nice belt at the waist. Shorts are also the great protagonists of summer 2019.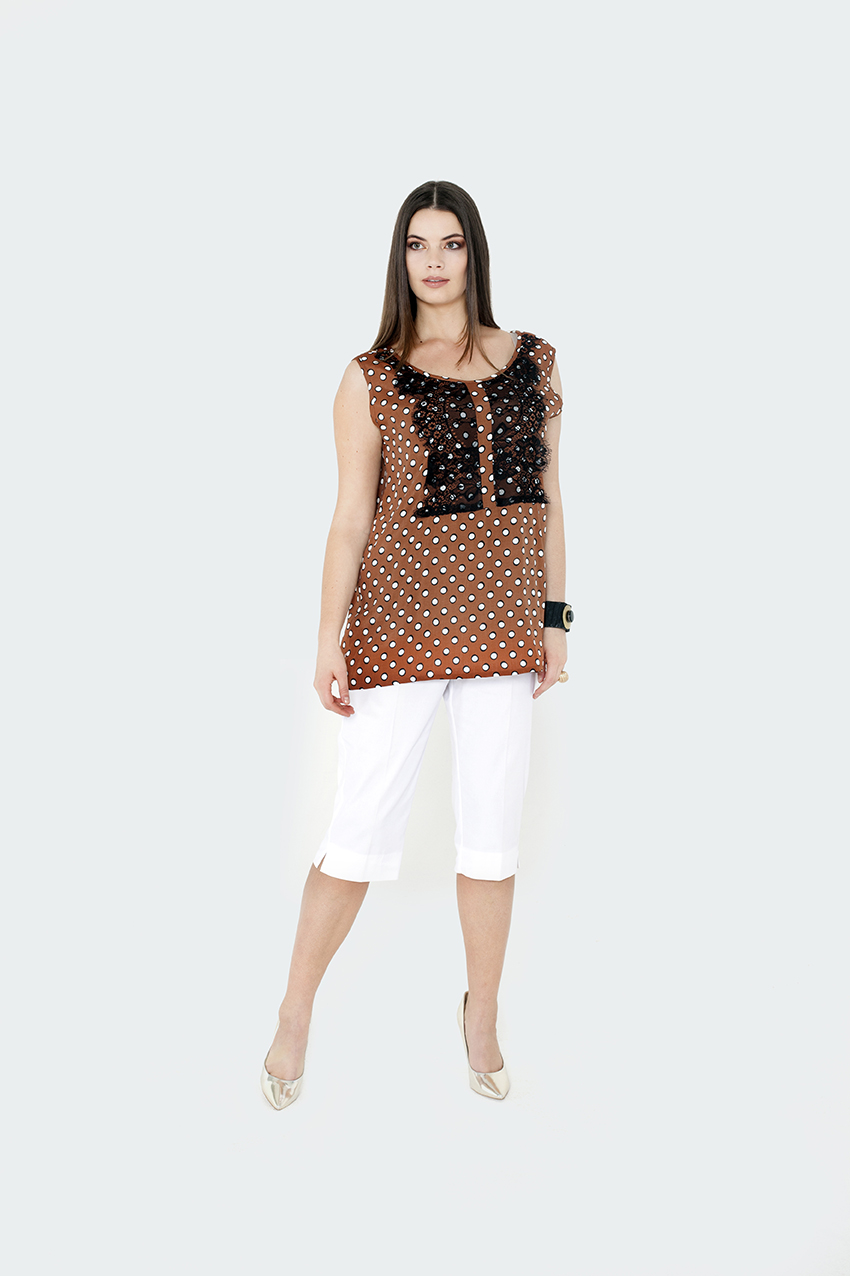 Foto: Bermuda F736XAI30278
Speaking of swimsuits, instead, the "swimdress" is perfect, but you have to know that there are no more excuses since there are beach looks suitable for every type of body. The real challenge for the curvy woman is to learn to glamorize herself, and the Lizalù Spring/Summer Collectionhas exactly this goal: to bring out the true soul of every curvy woman!
Of course, the perfect holiday at the sea cannot fail to include a beach cover-up, perhaps with bright colors and to enhance with high-heeled wedges or flat sandals, which make the legs look longer.
The recipe for being at ease on the beach
As you can see, being sensual and happy even on the beach is simple, you just need to know yourself well and not follow the fashions of others, but choose only must-haves and accessories that make you feel really good.
Only in this way will we curvy women know how to always present ourselves to others in our best version, without ever being victims of the judgment of others. And you, have you already packed your suitcase for the sea? What will you take with you and what, instead, will you leave at home?