May is the month of special occasions for us curvy women; it is certainly difficult to find dresses and outfits that can glamorize us to the best. This is why today, we want to tell you about the latest trends of the elegant curvy fashion, with colorful clothes, elegant polka dot dresses or with floral prints and long dresses perfect for the evenings and events of spring-summer 2019.
In the Lizalu spring-summer collection, you will surely find the classy outfit most suitable for you, loose-fitting on the hips or, if you are bold, more adherent: You can find lots of dresses for those special events, suitable for every budget and personal taste.
GALLERY:
On the other hand, for evening events during this period of cool weather, we recommend that you  match a formal dress with a light cardigan, which allows you to wear shoulder pads without any great problem.
The 2019 Trend: Trousers with a Matching Loose-fitting Blouse
However, not all of us love suits and dresses, and the more sporty curvy woman will certainly appreciate the 2019 trend consisting of elegant looks, which favor trousers and blouses or refined tops instead of the traditional skirt or the formal dress.
Colorful patterns, young but refined models and casual clothes characterize the formal outfit for younger women, capable of being both modern and elegant at the same time. A good idea is to match classic black trousers with a top that uses different geometrical patterns, from polka dots to stripes to attract attention to the upper part of the body. The immediate final effect will be that of looking slimmer and more slender, without sacrificing style.
The maxi floral patterns are also perfect, perhaps matched with solid-colored and pastel-colored garments and, to complete the outfit, a light sweater that covers the shoulders. In this way, you will get a simple elegant dress that immediately impresses which everyone really likes, especially if you choose quality garments with finely finished details such as those proposed by Lizalù.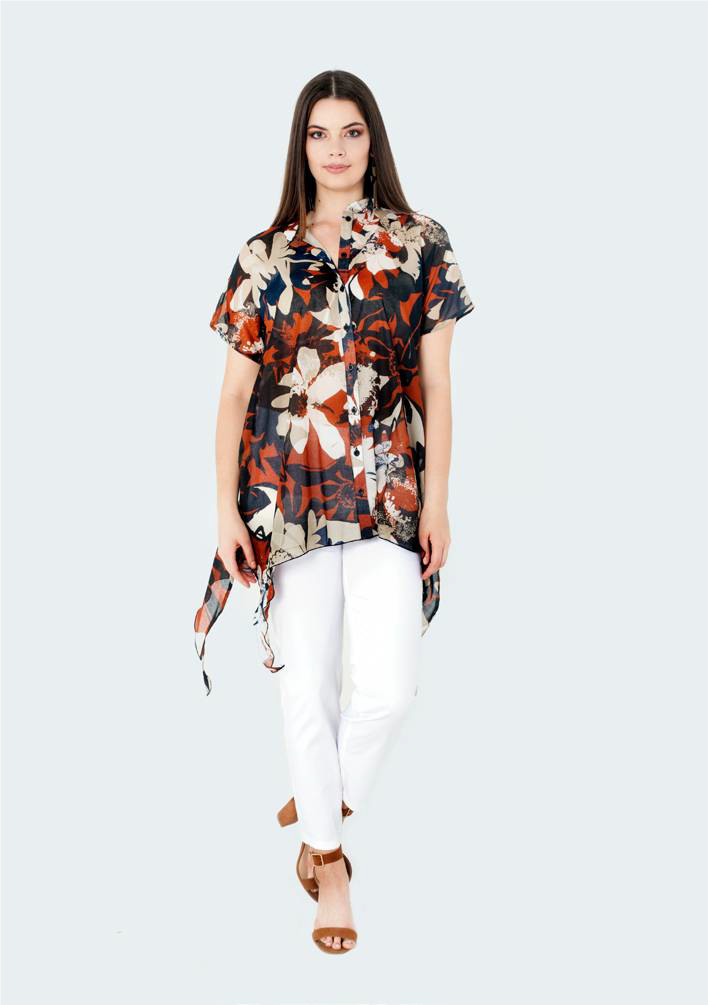 The Look for a Friend's Wedding
If we are invited to the wedding of a friend as best maid, the biggest challenge is to be original and elegant without robbing the bride of the role of protagonist of the wedding. Our piece of advice is to choose an outfit with straight-cut trousers, jacket and blouse, which all fall smoothly over the hips, or to focus on a more modern look with an elegant jumpsuit, perhaps with a floral pattern or a geometrical design in the trendiest colors of spring summer 2019.
Equally elegant is a beautiful floral dress matched with metallic accessories, to combine romance with a gritty character.
Discover your perfect elegant formal outfit in the Lizalù stores, where we are waiting for you with many new suggestions in order to be fashionable on every occasion.