Spring and summer are the seasons for weddings, and today we want to talk about elegant plus-size formal dresses, since you might think that finding your dream-dress for a ceremony is an impossible task.
In every curvy woman's wardrobe, there must be an elegant dress to suit every need, perhaps to be enriched on each occasion with different accessories, so as not to seem like the same dress.
In Lizalù stores you will undoubtedly find formal dresses for curvy women, which will make you shine in the eyes of the other guests but in a sober way and without making you look out of place. The secret to appearing beautiful even with plus-size models means looking for something that covers up the critical areas while enhancing the silhouette. The result? You will appear in an attractive shape for each unique and special moment of your life.
How to Choose the Perfect Formal Dress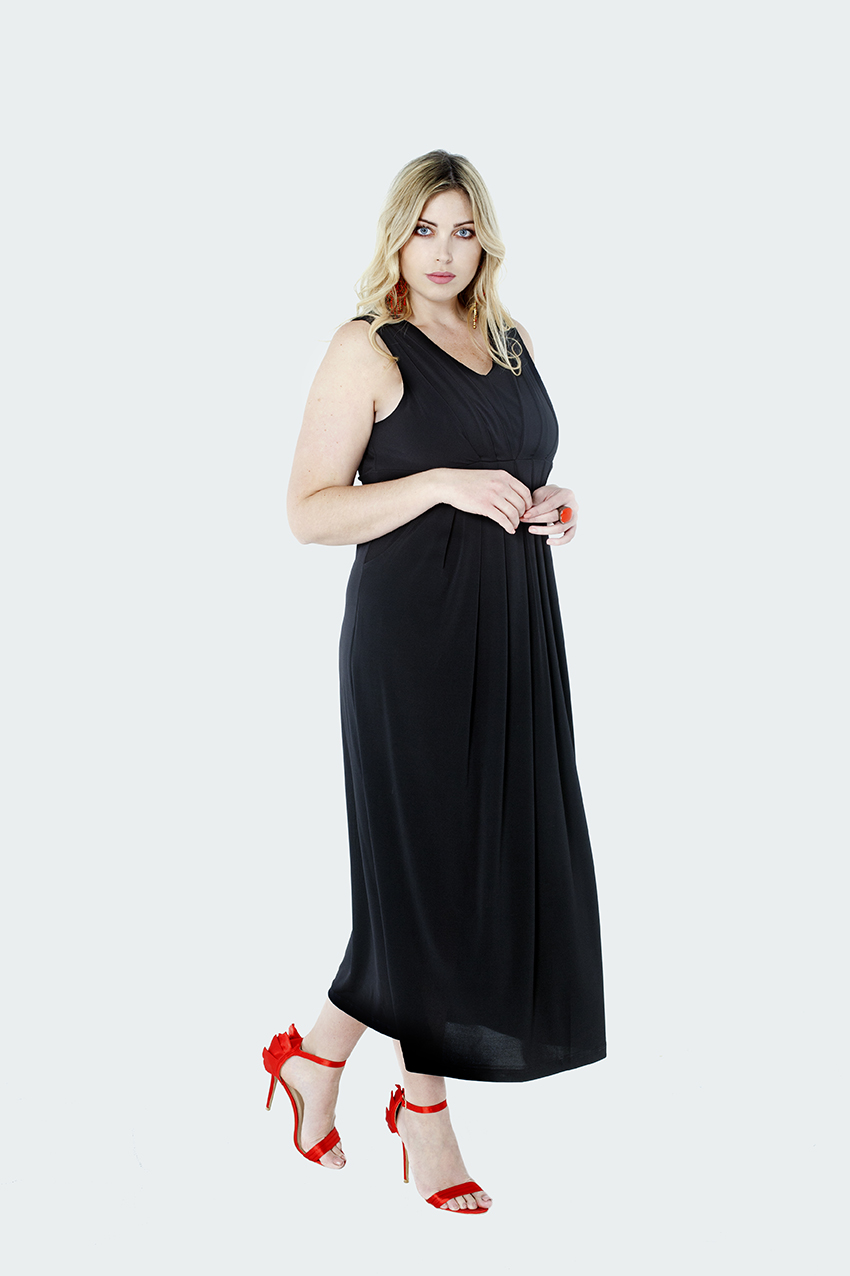 A dress with a smooth line enhances the figures and tends to enhance the most noticeable points of the silhouette, as for example, empire-style dresses do, which are able to slide like silk along the hips and which can also enhance the most baggy décolleté. Our suggestion is to play with lengths and various accessories, perhaps matching a full upper part with a close-fitting lower part, on condition that it suits your body shape.
Another good decision is to choose to wear a V-neck top that slims the body, and focus on other original details, but avoiding flashy colors or patterns with horizontal stripes that weigh down the shapes, as well as shiny fabrics that reflect light and create an optical effect that doesn't help us curvy women.
Also be careful to pay attention to the length of the dress so as not to "lower" your figure, preferring a model that reaches just above the knee to avoid making mistakes, and to make sure you always appear unique and bright even at the most important event.
The only rule is to find a dress that we like and makes us feel at ease, that is not only to be comfortable but serene, and to choose a dress for curvy women that is suitable not only for the ceremony, but for other occasions as well.
A Myth Which Must Be Disproved: The Total Black Look
A myth which must be disproved is that the curvy woman should only wear black with the idea that this color lightens the figure and makes us look slimmer. We will probably have a better optical effect, but wearing black is often associated with sadness and mourning.
That's why it is possible to be elegant even while wearing colorful dresses, in order to communicate joy and cheerfulness or other feelings, depending on the mood of the day.
And how do you dress for special occasions? What is your ideal style? Tell us about it and come to the Lizalù stores to buy the most suitable dress to enhance your look!