Women's beauty in a haircut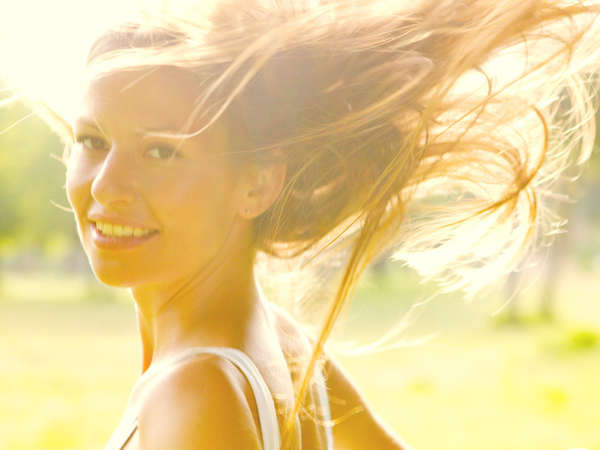 Seasonal change always marks a turning point: the sun brightens each day, our skin assumes an amber tone, we feel good and care-free ….as we prepare for intense summer emotions. In spring, women renew their image, and this season offers the perfect occasion for a new and regenerating haircut, which we entrust to the expert hands of our favorite hair stylist.
According to psychologists, to shorten one's hair means to make a definite break with routine or the past, and portends to our desire for something new and a better tomorrow.
To avoid irreparable mistakes, it is important to select a good hair stylist who can use his/her expertise to provide recommendations based upon our facial features and hair type and quality. It takes skills and a touch of intuition, but it is not impossible to identify the haircut that is best for each one of us.
Here are a few beauty tips to jot down:
- ROUND FACE: it is preferable to opt for a long and wavy cut that makes your face thinner by better volume distribution; go for layers.
- LONG FACE: it is best to go for a bobcut, just below your cheeks and with fashionable bangs.
- SQUARE FACE: to soften sharp and marked edges, any cut that reveals your entire face is ideal, perhaps with small tufts on the sides embellished by stylish barrettes.
OVAL FACE: it is no doubt the most versatile shape of all. It allows to experiment with new styles each time we want to, even if the a long and straight haircut is the most complimentary for an oval-shaped face, perhaps softening lines with brush and hair dryer.
- Take some time to consider your hair type, and whether the cut you have chosen can be easily and successfully managed: for instance, avoid short cuts for curly hair or, if your hair is hopelessly straight, say no to layers.
- Face shape, edges, symmetry or asymmetry: each detail can provide some information to understand our ideal length. Aware that only an oval- shaped face allows any type of cut, most of us are content with browsing magazines in search of sample haircuts chosen by women with whom we share the same face type.
- Choosing the most popular hair stylist for sure would not make you save, but it will buy you skills and expertise. Therefore, recommendations from friends, colleagues and relatives are always welcome.
- Notwithstanding your curiosity for the latest season gossip, keeping your eyes on the mirror – while your locks are being combed by somebody else's hands – is advisable if only for one reason: every morning you will have to emulate the same styling technique and in less time. That is how the most skilled amongst us learn.
Ready for summer, then? Choose a new hair cut, a Lizalù SS16 dress and smile: this is just the beginning of a wonderful time to be lived to the fullest!