For women who like to follow the advice of the unforgettable Coco Chanel, we reveal secrets to choose the right perfume.
Each perfume has a different identity based upon those who wear it. It is profoundly intimate because it wraps itself around personal scents, defining its distinctive trait, which lingers around even when we walk away. It is exclusive, strictly connected to the taste and to one's desire to make an impression, therefore, it matters nothing or little that it is too sweet or too strong: it is a reflection of who we are.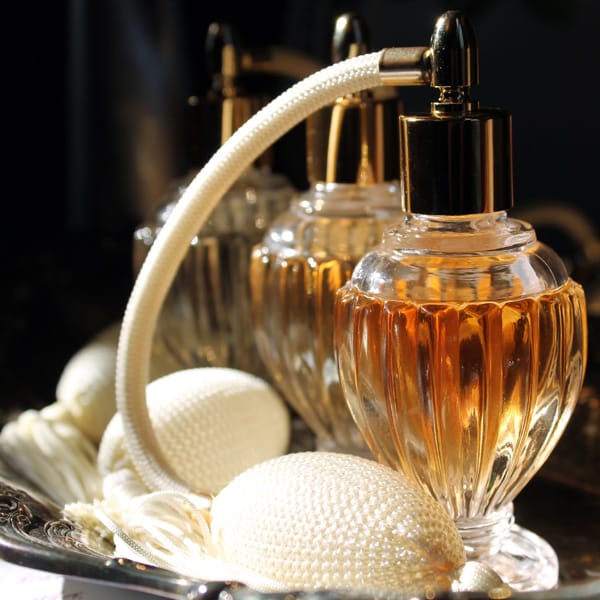 Just like Marilyn Monroe, an unforgettable icon of femininity who admitted to only wearing two drops of Chanel n°5 in her bed, we all know how perfume is a charming weapon of seduction we can hardly do without.
We are ready for a special evening, and, after a final reassuring look at the mirror, perhaps wearing a fabulous Lizalù outfit, we spray on our favorite fragrance to complete our routine.
The scent is inebriating, capable of revitalizing senses and putting one in a good mood. It is not easy to select the right perfume; indeed, it is even more challenging than trying a dress on. What we are asked to choose is hardly a simple eau de parfum, but delicate emotions, as delicate as a woman's soul.
Even if intangible, this accessory will be the most sensual one we can wear. It takes taste, intuition and attention, so that the drops we spray on our wrists can perfectly and deeply blend and connect with our skin.
HOW TO CHOOSE A PERFUME
When we try on a perfume, it would be best to let it evaporate first, because the scent we immediately smell eventually disappears.
It is important to capture a perfume's true essence, which is released only upon contact with our skin.  
It is sufficient to apply a few drops of perfume on the inner wrist and wait, avoiding any rubbing.
Paper strips in beauty shops can be useful, but they are not as truthful as skin is: only skin application can bring to life all scents, thus reveal a perfume's true essence!
We recommend smelling no more than three perfumes, since at the fourth our olfactory senses can no longer discriminate among scents, and yield confusing feedback.
The risk of getting the wrong perfume increases when we visit large-scale and richly supplied beauty shops, since our olfactory senses can be easily confused by the multiplicity of fragrances in the air.
After a few seconds of wait and curiosity, if the perfume yields pleasant feelings, it means that we have been successful in our search!
Which are the favorite fragrances of our Lizalù-addicted customers?
Remember: a woman with a strong charm never changes her perfume.  The scent lingers for about four hours and must be applied on our body's most strategic points, where our skin temperature is warmer due to greater blood flow: temples, cleavage, inner wrists, ankles and inner knees.