How to be beautiful without excesses…and without oooops!
To put make up on is a true art, and only a few women can skilfully use brushes, lipsticks and colours.
To be true, the face is our first calling card: eyes, mouth, expressions, dimples around lips, shape of eyebrows, and wrinkles on our forehead tell our story. To look beautiful – not different: it can be done. It takes some work and knowledge of the right techniques.
How many secrets hide behind a woman's beauty case? Many and different ones, often unknown even to the most demanding glamorous women: to reveal one is like to open a treasure box full of colourful and useful objects that teach you how to enhance your look, always and no matter what. This is the key to true beauty.
BLONDE BEAUTIES
- Delicate features
- Wheat-golden hair
- Fair and sensitive skin
- Light-coloured eyes
It is fundamental to opt for pastel hues that are in harmony with your skin complexion.  It's a big no-no to go for dark and decided colours.  Ideal lipstick shades go from baby pink to fuchsia. Light-coloured eyes go best with luminous light blue, grey, green shadows. It is best if they are blended across the entire mobile eyelid, creating some accent points in the middle and in the crease. As far as blushes, fruity hues are ideal, such as apricot – and don't forget to use a compact bristle brush.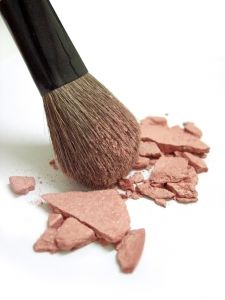 BRUNETTE BEAUTIES
- Rosy and radiant complexion
- Brown hair with copper nuances
- Intensely hazelnut eyes
Caramel and amber shades are the best. Peach and terracotta for the lips, to be applied with tiny brush strokes. Gold, lilac, and mallow shades for the eyes.  Finally, terracotta powder for the cheeks, to be applied with broad brush strokes.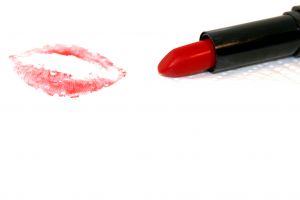 RAVEN-HAIRED BEAUTIES
- Olive complexion
- Black and suave hair
- Dark eyes
- Distinctive and well-defined features
Iridescent grey and brown for a magnetic look. For the lips, warm and decided red, whether matte or shiny. For your cheeks, it is imperative to shine using sand and ivory shades.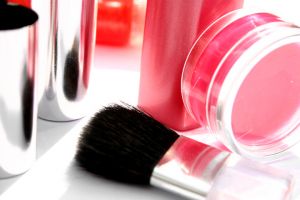 COPPER-HAIRED BEAUTIES
- Fair and complexion with freckles
- Bronze hair
- Crystal-clear eyes
As white as snow, copper-haired beauties love warm hues, like orange, apricot and copper. 
For the lips, it is best to go with scarlet red, possibly of the vinyl type. Light orange on the upper lid, and shaded forest green on the full lid: this way, you can reproduce all the iris shades. Peach foundation and pink blush to complete the makeup.
To achieve a natural look, it is important never to forget a hydrating and smoothing base, then apply a good primer, and always blend your products well, removing excesses and evening out your skin with the right tools and brushes.
And now, splendid as never before, wear a Lizalù dress and voilà, you are ready for your evening!